24/7 Services APPLY NOW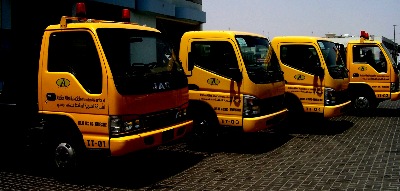 Car problems always seen to happen; at the worst time and in the worst places. You can be best prepared for these unexpected situations by joining an automobile club. Therefore, the help is a phone call away.

Become a Member now with 3A and eliminate your worries

HOW TO USE IT….

If you are a Member in 3A for the roadside assistance division, the easiest way to use it, is to call us at our hotline +974 4422002. We will send a towing truck to you to get you on the road and running as soon as possible. Once the service team takes care of your car, you just sign the service report and drive away.

OUR SERVICES


Towing Services
Whenever your vehicle requires more than At-the-Scene service, you can use your roadside assistance coverage to tow it anywhere within the city or to the nearest qualified repair facility.



Battery Jump-Start
Call us if your battery fails. If possible it will be jump-started at the scene to help get you on the road again.



Flat tire change
No need to panic if you have a flat. A roadside team member ca put the spare tire on your vehicle at the scene.




Lockout services
If your keys are lost, stolen or accidentally locked inside your vehicle, we will dispatch a service provider with special tools to open the vehicle.



Emergency fuel and fluid delivery
If you run out of fuel or your vehicle overheats get the required fuel or fluids you need delivered directly to your vehicle.

Thank you for stopping in to visit our website and taking time to learn more about Arabian Allied Association.... assistance services.

Partnership is the heart of our business. Your customers and you as well want to be delivered services that will add real value to your business. We understand how to create and deliver those services.